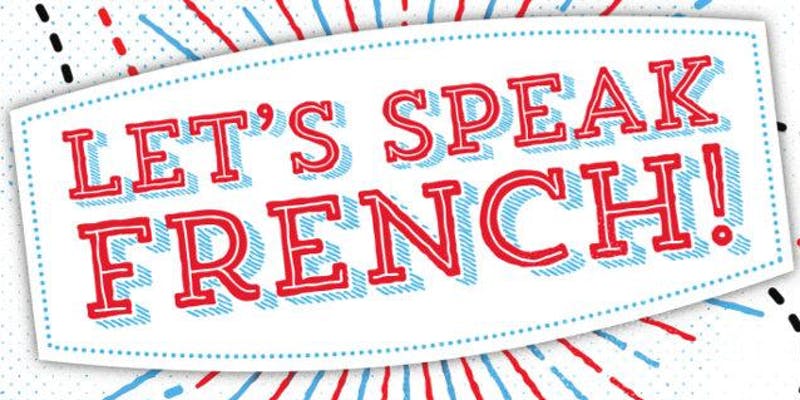 FRENCH LESSONS FOR PARENTS – CONVERSATION, VOCABULARY AND GRAMMAR
CPF Burnaby is pleased to offer French Lessons for parents! This is a great way to learn French or build on your basic French knowledge in a fun, interactive class with conversational activities by using the French language to speak, listen, read and write.

Classes will be offered via zoom, link will be sent upon registration.

Time: 6:15 – 7:30 PM (14 sessions, 75 mins each)

Level: BEGINNER class
For those with minimal knowledge of French
When: WEDNESDAYS, 02 Nov 2022 – 01 Mar 2023
(no classes 14 Dec 2022 – 04 Jan 2023)

Level: INTERMEDIATE class
For those with some knowledge of French
When: THURSDAYS, 03 Nov 2022 – 02 Mar 2023
(no classes 15 Dec 2022 – 05 Jan 2023)

COST: $110 FOR CPF MEMBERS, $140 FOR NON-MEMBERS
For membership please register at https://cpf.ca

Space is limited to 15 participants per class.

PLEASE REGISTER ONLINE AT EVENTBRITE.ca by 01 Nov 2022

REGISTER HERE

If a class needs to be cancelled due to insufficient enrollment, participants will be refunded.
Instructor Biography
Gaetan Pham has been teach CPF French classes for the past 2 years. He was born in Mulhouse, France, attending Robert Schuman University in Strasbourg, Alsace, France. He also attended Nottingham Trent University in the United Kingdom where he resided for 3 years tutoring French to students. His passion for teaching lead him to become an educational trip leader in France for students all over the UK wishing to improve their French skills. Gaetan then moved to Vancouver over 6 years ago and has continued his passion for tutoring in French, Math and Science. He is currently working towards becoming a French Immersion teacher for Secondary High Schools, and is very dedicated to his students' and their well-being. His diverse and creativity approach is engaging and welcomed by all!
Questions? Email us at cpfburnabychapter@gmail.com