CPF BURNABY PRESENTS FUN IN FRENCH SUMMER CAMP 2017!
Students practice their French while enjoying all the fun of summer camp! All activities (including arts and crafts, games and out-trips) are offered in a French-speaking environment.
For French Immersion/Francophone students ages 6-12, 9.00 am – 3.00 pm
Camp is held at the Charles Rummel Community Centre (3630 Lozells Ave, Burnaby) featuring playground, spray park and greenspace!
This year we will have 2 camps, each running for a week and each with it's own theme, so pick your date:
WEEK 1 – August 14-18, 2017 – OUTDOOR VOYAGEURS!
Journey to the past! Experience nature, art and daily life of the early Voyageurs Canadiens!
Out-trips include the Historic Fort Langley!
WEEK 2 – August 21-25, 2017 – JUNIOR SPACE CAMP!
Explore astronomy and physics as campers train to become French Astronauts!
Out-trips include Sky Zone Trampoline Park!
Registration is now open on Eventbrite – "CPF Burnaby Fun In French Summer Camp".
We're using a new registration format for our camp this year! Please complete our Eventbrite online Registration form and send in payment to guarantee a spot in our camp!! Space is limited so register now!!
REGISTRATION for 1 WEEK: $185
Includes 1 week of camp, a t-shirt, a complimentary CPF family membership
REGISTRATION for BOTH WEEKS: $335 (SAVE $35!!)
Includes 2 weeks of camp, a t-shirt, complimentary CPF family membership
SPECIAL PRICING FOR EXISTING CPF members: 1 WEEK= $160, BOTH WEEKS $310
Conditions: Must provide your CPF membership number and expiry date. Expiry date MUST be after last day of camp.
Membership are managed by CPF at the National level – for enquiries contact: Debbie Murphy, Member Services, Phone: 613-235-1481 x 236.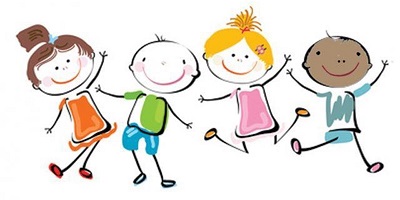 Registration requirements:
1. Complete this online registration in full for your child(ren).
2. Payment methods:
– E-transfer to cpfburnabychapter@gmail.com (preferred method)
– Cheque payable to CPF Burnaby Chapter
– Cash
Please contact us to arrange cheque/cash dropoff
Confirmation:
CPF Burnaby will contact you by email within one week of completing registration requirements to confirm placement in camp.
MORE INFORMATION
All participants need to be enrolled in a French Immersion/Francophone program and have completed at least 1 year of French Immersion to participate in the camp.
CPF t-shirts are given out on first day of attendance and must be worn on out-trips.
Campers MUST bring: lunch, snack, water bottle, sunscreen/bugspray, hat, swim suit/change of clothes & towel each day! Please apply sunscreen and/or bugspray on your child prior to camp if your child is unable to self-apply.
CPF is not responsible for lost or stolen items; camper's electronics should be left at home!
Week 2 Participants: Parents will need to complete Sky Zone's online waiver form prior to the out-trip in order to participate that day.
Behaviour Policy: CPF promotes a safe environment for all campers; bullying, dangerous, or violent behaviour will result in immediate suspension without refund.
Refund Policy: Refund requests are only considered for medical reasons (a doctor's note is required).
Volunteer opportunity for French Immersion High School Students: Our camp provide fabulous opportunities for high school students to practice their French and gain experience working with kids!

Questions?? We're happy to answer them!!! Contact us at: cpfburnabychapter@gmail.com